In-Orbit Services
·
Massy
AIT Technician / MGSE Designer
Job Description 👨‍💻

Exotrail is looking for a Satellite Assembly, Integration and Tests (AIT) Technician for its space transportation vehicle. We are looking for a technician for our development program of the second spacevan and to prepare the launch of our next spacevans. Your responsibility will be to mainly to assist on the design of the MGSE, but also to assist on the spacecraft assembly, integration and testing activities.
The current team is composed of technical experts and project managers for spacevan development and mission management, as well as multiple AIT engineer. You will reinforce this team and work with all members of the current team.
Your main tasks will be:
📌 Drive the MGSE from preliminary design to finalized design, by taking care of the CAD definition, prepare manufacturing drawings, BOM, manage manufacturing with different supplier.
📌 Analyse designs and systems for compliance to applicable standards (i.e. CE or launcher specification).
📌 Coordinate the assembly, proof testing and certification of the MGSE.
📌 Define and product the user manuals, as well as any other relevant documents for the MGSE.
📌 Assist the rest of the AIT team during assembly, integration and tests activities, especially when the MGSE are in use.
📌 Assist the AIT coordinator to define the planning of the MGSE on site and at external test facilities.
📌 Define, identify where the development of new MGSE is necessary four future spacecrafts.
📌 Plan and participate in the launch campaigns.
📌 Examine feasibility of using one or more machines to carry out in-house AIT task, external tests and launch site operations.
📌 Feedback lessons learned from AIT stages into future spacevan designs to improve designs, processes, efficiency, and outcomes of subsequent missions, in particular with respect to spacecraft interfaces for MGSE.
You will work directly with the VP of In-Orbit Services and the delivery manager of spacevan-1 or spacevan-2.
This position is opened only in Massy offices.
Preferred Experience 💁‍♀️
Exotrail is looking for an AIT Technician/Designer with hands-on experience and willing to have a position between the desk and the facilities. Typically, the candidate worked on satellites projects and participated in assembly, integration and tests of the satellite from end-to-end, as well as MGSE development. A minimum experience of 4-5 years is required for this position, but juniors (2-3 years) with relevant experience can apply.
Proficient with computer-aided design equipment (Inventor, Solidworks, Catia).
Knowledge of Mechanical design principles including materials, finishes, tolerances, fabrication and assembly techniques, and documentation control.
Excellent design knowledge of mechanism and systems.
Good practical knowledge of GD&T and manufacturing drawing generation.
Good knowledge of different manufacturing process.
Capable of performing engineering calculations with respect to strength of materials, force, quasi-static approximation of moving mechanisms, etc. as related to machine and tool designs.
In addition, and as importantly, the candidate must have the following mindset:
Interest in highly technical work, both in planning and in the facilities.
Pragmatism, risk-taking and accountable.
Ability to resolve most questions and problems and refer complex questions to Engineers.
Good communication skills with fluent English.
Willingness to join the dynamic, vibrant, demanding environment of a start-up

About our recruitment process 🤝
We are committed to recruiting the right people for the right job regardless of your private backround.
We meet at least three times in order to give you a better idea of what it's like to work at Exotrail:
1. Technical interview with your future manager: you will learn more about the position and the required qualifications.
2. On-site interview with HR and VP: you will discover your work environment and learn more about our culture.
3. Interview with a founder: you can make sure that you share the same vision and values of the company.
Department

In-Orbit Services

Role

Other

Locations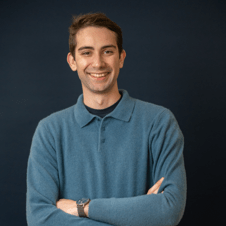 Contact
Paul Lascombes
Co-founder and Chief Scientist – In-Orbit Services
In-Orbit Services
·
Massy
AIT Technician / MGSE Designer
Loading application form
Already working at Exotrail?
Let's recruit together and find your next colleague.