In-Orbit Services
·
Toulouse
·
Hybrid Remote
Internship: Trajectory optimization for geostationary & lunar transfer trajectory
We usually respond within two weeks
Job Description 👨‍💻
Exotrail is expanding its spacedrop™ service towards geostationary and lunar orbits. To support it, our In-Orbit-Services team is looking for a mission analysis intern to optimize our current trajectory module in spacestudio™ for distant maneuvers. spacestudio™ is our software suite to design and operate satellite missions with an emphasis on spacecraft operations. spacedrop™ is our service dedicated to carry satellites to the desired orbits thanks to our carrier the spacevan™.
Exotrail is looking for a system engineering intern talented in space mechanics to join our development team for 6 months. The start date would ideally be from January to mid-February 2023.
spacestudio™ is based on modern languages (Java, Javascript, Python) and is targeted to satellite integrators and operators. Our main goal is to provide an easy-to-use, yet accurate and powerful tool for satellite integrators to design their platform with respect to mission and space dynamics constraints, and for operators to operate effortlessly constellations of satellites equipped with propulsion.
Our core competencies lie in the development of algorithms to control low-thrust propulsion on small satellites and to integrate a full flight dynamics system within an easy-to-use, modular interface.
Your job will be to contribute to the development of software module by optimizing high altitude trajectories for the spacevan™. Our spacecraft is based on electrical propulsion and you will need to integrate spacecraft performance such as propulsion, solar array or attitude control, to minimize the total transfer time to reach a given orbit.
During the internship, you will be under the supervision of the spacedrop™ and spacestudio™ expert and you will be in close contact with engineers from both spacedrop™ and spacestudio™ teams. You will work on several tasks including:
📌 Define concepts of transfer for GEO and Lunar trajectory
📌 Perform missions analysis and determine the key parameters
📌 Define a multi-domain optimizer architecture adapted the missions
📌 Implement the optimizer in Java, JavaScript, Python
📌 Integrate the technical bricks in a user-oriented approach
📌 Improve the user experience by working on data workflow
📌 Consolidate the architecture to improve the modularity
You will be joining a dynamic and motivated team based in the city centre of Toulouse. The development team operates following the Agile method, allowing to progress at a fast pace with a customer-oriented approach. We accord great importance to freedom, autonomy, and responsibility. You will benefit from the support of all the team in space dynamics and software development, our two areas of expertise in Toulouse. We also promote the culture of software craftmanship and rely on the principles of clean code.


Preferred Experience 💁‍♀️
To complete this internship, Exotrail is looking for a young engineer or developer with a solid background in fullstack software development, space mechanics and spacecraft engineering. A proactive attitude and a high degree of autonomy are also expected. Interest or previous experience with the following are appreciated:
Space mechanics
Multi-domain optimiser tool and method
Java and/or Python
Spacecraft system engineering
A friendly attitude and team spirit are appreciated.
You like working in a changing and challenging environment. You enjoy working in a team, bringing in new ideas and debating with your colleagues to move the project forward. You are an action-oriented person, and you want to bring agility to space and develop new services based on high-level technologies.
About our recruitment process 🤝
We are committed to recruiting the right people for the right job regardless of your private backround.
We meet at least three times in order to give you a better idea of what it's like to work at Exotrail:
1. Technical interview with your future manager: You will learn more about the position and the required qualifications
2. On-site interview with HR and VP: You will discover your work environment and learn more about our culture
3. Interview with a founder: You can make sure that you share the same vision and values of the company

Department

In-Orbit Services

Locations

Remote status

Hybrid Remote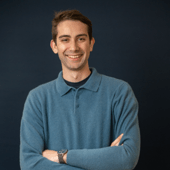 Contact
Paul Lascombes
Co-founder and Chief Scientist – In-Orbit Services
In-Orbit Services
·
Toulouse
·
Hybrid Remote
Internship: Trajectory optimization for geostationary & lunar transfer trajectory
Loading application form
Already working at Exotrail?
Let's recruit together and find your next colleague.